The Success Secret
The World's Leading Experts Reveal Their Secrets for Success in Business and in Life
Searching for the "Success Secret" that will take you to the next level – both personally and professionally?
Well, look no further than this book.
Jack Canfield, America's #1 Success Coach and co-creator of the legendary "Chicken Soup for the Soul" best-selling book series, has brought together today's foremost thought leaders to reveal for the first time in print their own incredible success secrets.
Inside these pages, you'll find the inspiration and motivation to move forward – as well as the proven action steps that atttract abundance and bring fulfillment. These innovative experts deliver all that and more – because they have the spirit and skills to transform your life and help you create the wealth, health and happiness you've been waiting for.
This is the moment to embrace the life-changing techniques and transformational tools revealed in this book. So start reading "The Success Secret" today – and build an awesome tomorrow!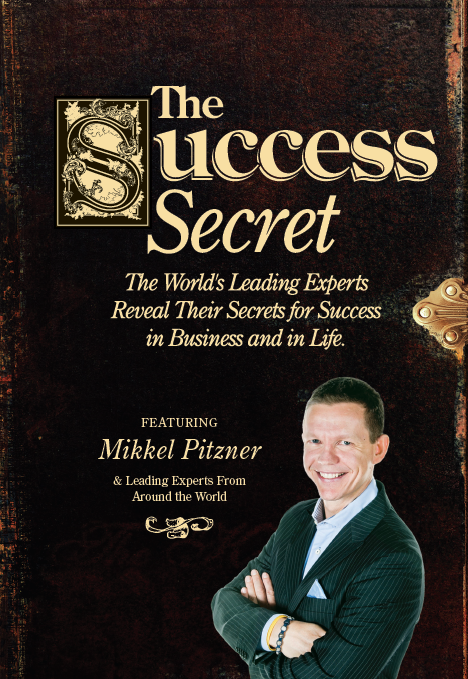 The ensemble of authors featured in this book are:
Jack Canfield, Alana McKinney, Angel Boyce, L.Aynn Daniels, Charles Mikkel Pitzner, Robert Blair, Roopa Makhija, Sunil Tulsiani, Sylvia Runkle, Tom Foster, Troy Singer, William Jordan, Caroline Manuel, William R. Benner Jr., Justin T. Perry, Catherine Scheers, Dane Christensen, Gary Schill, Grace Daly, JW Dicks, Nick Nanton, Greg Rollett, James Ballidits, Jimmy Vee, Travis Miller, Lindsay Dicks, Lorie A. L. Nicholas, Lynne Marchant, Michael Conduff, Michael Reese, Radon Stancil, Richard Seppala, Rick Parkes, Scott Schumann, Tinka Milinovic, Tommy Lee, Tracy E. Myers, J.L. Ashmore, Darren Johnson, Deb Farrell, Gary Martin Hays, Diena Thompson, Genevieve Kohn, Jim Sayih, Julianne Blake, Sigrun Lilja Gudjonsdottir, Luba Winter, Morris Nutt, Paul Edgewater, Phil Cioppa, Serena Reep, Steve Norton and Veronica Anderson.