The New Rules Of The Game is a new book collaboration which idea was born out of a great Mastermind group led by Robert Allen and Dave VanHoose and materialized by Nick Nanton and his team at CelebrityPressPublishing. Most if not all the participants from the Mastermind group ended up contributing to the book with a chapter.
Things are changing at an ever more rapid speed and on a continuous basis. This means more is required from you in order that you keep up and so that you can bring about your desired results. In The New Rules Of The Game you will gain insights from a group of rather brilliant and very accomplished business owners and professionals. As mentioned the Mastermind group was led by Robert Allen who received his famed from a string of best selling books including one of all time bestselling books on the real estate business: Nothing Down.
Also he has written Multiple Streams Of Income, Multiple Streams Of Internet Income, Creating Wealth, Nothing Down For the 2000s, Cash In A Flash and The One Minute Millionaire (the last two co-written with Mark Victor Hansen famous from the Chicken Soup for The Soul series). He built his first fortune from the real estate market suffered a bankruptcy and built his subsequently even greater fortune from online information products.
Dave VanHoose built in record time a company that landing on the number 35 spot of the INC 500 list, i.e it was the 35th fastest growing company at the time in America. Unfortunately the company didn't last the great financial upsets of 2007/2008, but Dave managed to get back on his feet and has now build a new company that is already in the multimillion dollars. This company trains speakers and business owners how to present their offers of services and/or products and helps them create a killer presentation that converts prospects to customers.
The Mastermind group consisted of brilliant people from various industries and with various backgrounds. All very accomplished and successful and all with brilliant mindsets we each shared our stories, our successes and our struggles for dissection and collaboration on how to bring our businesses to the next level. Super powerful and very thought provoking.
Mastermind groups can be hugely rewarding and give you returns on your business that you never thought possible or help you reach your goals faster and help you steer away from pitfalls and failures. I have written more on Mastermind groups elsewhere and I highly suggest you consider finding a group to connect with and become part of.
The New Rules Of The Game shares great stories and insights of secrets and ways of overcoming your obstacles and reaching your successes.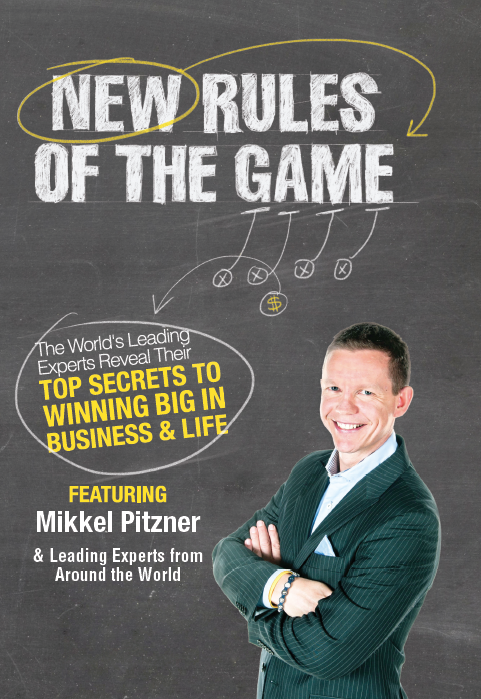 I co-authored this book with Robert. G. Allen, Dave VanHoose, Dustin Mathews, Sherman Ragland, Nathan Kievman, Michael Hellickson, Marco Kozlowski, Corbin Cowan, Nancy Geils, Jill Picerno, Nick Nanton, JW Dicks, Lindsay Dicks, Greg Rollett, Will "Power" Duquette, Hugh O. Stewart.
Book was released on Amazon Thursday September 20th 2012