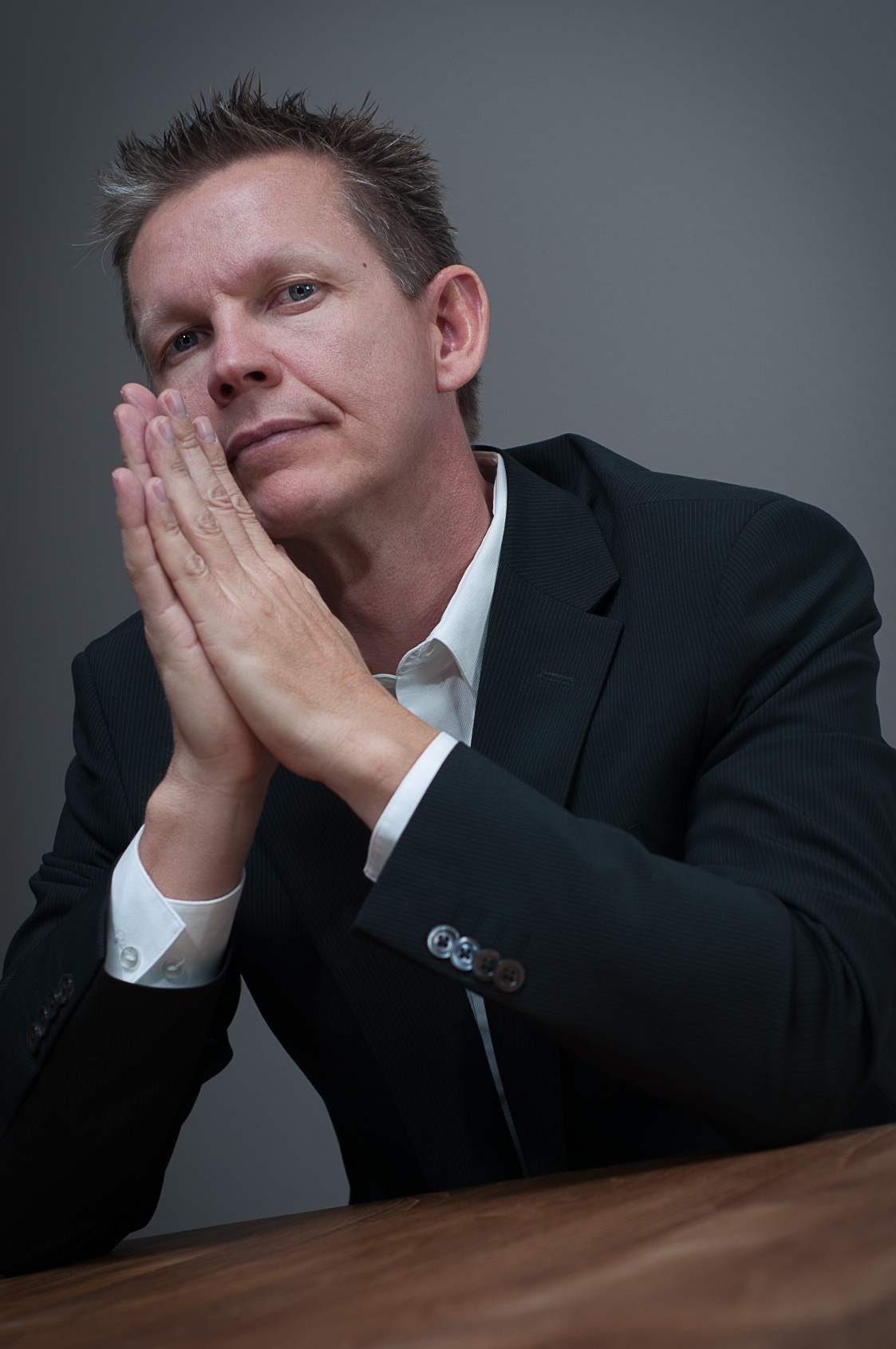 Mikkel Pitzner, serial entrepreneur, business consultant, professional board member, social media expert and consultant, will team with CelebrityPress, a leading book publishing company, and several leading business experts from various industries to release the book, "Breaking Through."
Ft. Lauderdale, Fla. – March 12, 2014 – Mikkel Pitzner, serial entrepreneur, best-selling author and speaker, has joined accomplished business leader and dedicated philanthropist Dr. Nido Qubein, president of High Point University, along with other leading experts from around the world to co-write the forthcoming book titled, Breaking Through:The World's Leading Entrepreneurs and Professionals Share Their Insights for Achieving Breakthrough Success! Nick Nanton, Esq. along with business partner, JW Dicks, Esq., the leading agents to Celebrity Experts® worldwide, recently signed a publishing deal with each of these authors to contribute their expertise to the book, which will be released under their CelebrityPress™ imprint. 
Serial Entrepreneur, professional board member in Denmark, Sweden and the US, social media expert and consultant, investor and dreamer extraordinaire, Mikkel Pitzner is a Partner of unique marketing and trailer rental company, Freetrailer, which currently operates throughout Denmark and Sweden with more countries to come. He is the Partner in a company that finds that special gimmick or solution corporations need for their marketing and campaign purposes. He is the CEO of RetailWise USA that provides highly valuable surveys and insights to large retailers and help them gain perspective of the true potentials of individual stores. He is also the CEO of Pivot Point Enterprises which has just launch a unique online business platform to all small to medium sized business on which to collaborate and manage all their business processes. Mikkel is also a multiple best selling author (with 6 best selling books published so far) and speaker. He teaches entrepreneurs how to create a business that will provide for the lifestyle of their choice while taking them off the treadmill of their job, so they can spend their time on things of their choosing.
Mikkel Pitzner has been featured on CNBC, ABC, CNNMONEY.com, Entrepreneur, Fox News, CBS News, The Wall Street Journal, Fortune, Fast Company, SmartMoney, USA Today and NBC, America's PremierExperts, Børsen, Berlingske Tidende, Erhvervsbladet and Näringsliv. Mikkel Pitzner was also a guest at the Brian Tracy TV Show, Amino TV, The Secret Entourage and radio program Money for Lunch.
Mikkel Pitzner is currently finalizing work on several information products on each its own topic, but all based on experiences of his own and from his vast studies and education. One of these products soon to be released teaches the basic tools need for entrepreneurs to run their business another on its way is the goal setting program.
CelebrityPress™ describes the book:
Distinctive characteristics of those who breakthrough invariably include perseverance, calculated risk-taking, foresight, and passion. To follow breakthrough success, we introduce a panel of CelebrityExperts® in this book who have spearheaded changes in order to breakthrough!
While their fields may differ, these CelebrityExperts® have found success in the breakthroughs they that they have initiated. Using their successful expertise, they will guide you through their breakthrough experience, relaying both their successes and their errors – which are all part and parcel of their breakthrough experience. Following their advice will help you avoid their errors — and complete a breakthrough journey quicker than you could otherwise.
The royalties from this project will be given to Entrepreneur's International Foundation, a not for profit organization dedicated to creating unique launch campaigns to raise money and awareness for charitable causes. The book is scheduled for release in the summer of 2014.
To learn more about Mikkel Pitzner, please visit http://www.mikkelpitzner.com

More About Mikkel Pitzner:
Originally from Denmark, Mikkel Pitzner he used to run what turned into the fourth largest car rental company and a leasing company he lead to a doubling of size and a quadrupling of locations.  The company was Pitzner Auto, which during the latter years under Mikkel's management also became the Budget Rent A Car licensee for Denmark. Mikkel left the company after being instrumental in the sale of the company in a sale that actually comprised a split of the company to 3 different buyers.
From later 1996 up until end of 2010 he owned and operated the largest limousine service company in Denmark which profits he managed to grow 3200% during the first year of ownership alone. The company served the most discerned clientele including no less than 3 recent US presidents, being George Bush, President Clinton and President O'Bama, the latter during the World Climate Summit meetings during 2009, servicing more than 200 limousines to the US Embassy of Copenhagen along with numerous other embassies, countries, royalties, celebrities, multi-conglomerates etc.
Mikkel Pitzner also successfully ran an import and distribution company of scuba diving equipment until that company was sold to a German distributor just a few years following the foundation. Mikkel Pitzner is still a partner of Freetrailer (which comprises of Freetrailer Denmark, Freetrailer Sweden and soon Freetrailer Germany and other nations) and of a very unique advertising and marketing bureau named Aksel & Ko.
A sought after professional board member Mikkel Pitzner currently sits on boards of companies spanning the US, Denmark, Sweden and Poland, including privately held as well as publicly traded companies.
A list of Mikkel Pitzner's books is given below:
The Art And Science Of Success, Vol. 2
The Only Business Book You'll Ever Need
Mikkel Pitzner's Trade Secrets For Marketing Your Business Online
Masterminds' Insights To Business Success

About Celebrity Press™:
Celebrity Press™ is a leading business, health and wellness book publisher that publishes books from thought leaders around the world. Celebrity Press™ has published books alongside Jack Canfield, Brian Tracy, Dan Kennedy, Dr. Ivan Misner, Robert Allen and many of the biggest experts across diverse fields. CelebrityPress™ has helped launch over 1400 best-selling authors to date.