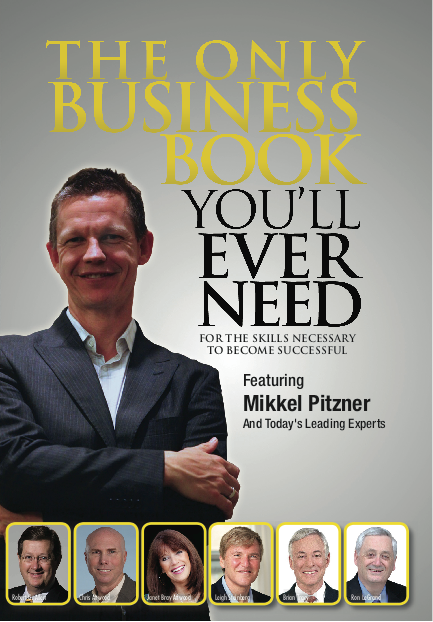 November 6th 2011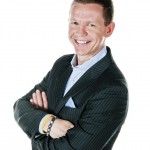 Orlando, Fla. – November 6, 2011 – Nick Nanton, Esq. along with business partner, JW Dicks, Esq., of business and marketing book publisher, CelebrityPress™, recently signed a publishing deal with several leading business and marketing experts to co-write the forthcoming book The Only Business Book You'll Ever Need.
The Only Business Book You'll Ever Need will be released in early 2012 and will feature top advice from leading entrepreneurs, business owners and marketing experts from around the world. The authors will share their insights, tips and secrets to maintaining a thriving business through any kind of economy.
Some of the authors contributing to The Only Business Book You'll Ever Need include: John Souza, Erin Botsford, Karl R. Wolfe, Robert Allen, Chris and Janet Attwood, Leigh Steinberg, Greg Link, Brian Tracy, Ron LeGrand, Gregory Herlean, Julie Guest Alloway, Cindy Speaker, Olga Rickards, Meny Hoffman, Mikkel Pitzner, Kelly Borth, Lindsay Dicks, Greg Rollett, Chuck Boyce, Pat Rigsby, Nick Berry, William Benner, Andre Voskuil, Forest Hamilton, Edward Alfke, John Ledford, Christine Rae, Bill Kustka, Nick Rodriguez, Mark Cole, Larry Benet, Abdoul H. Diallo, Grace Daly, Frankie Verdugo, Bertrand McHenry, Bryan Sullivan, Joe Rickards, Mfon Ekpo, Paul Edgewater and others.
Other books recently released by CelebrityPress™ include:
Trendsetters: The World's Leading Experts Reveal Top Trends To Help You Achieve Greater Health, Wealth and Success!
Pushing To The Front: Front Line Strategies From The World's Leading Entrepreneurs
The Next Big Thing: Top Trends From Today's Leading Experts to Help You Dominate the New Economy
The New Masters of Online Marketing
More Than a Mouthful: America's Leading Dentists Reveal How to Get Healthy and Stay Healthy By Taking Care of Your Teeth
Total Body Breakthroughs: The World's Leading Experts Reveal Proven Health, Fitness & Nutrition Secrets To Help You Achieve The Body You've Always Wanted But Couldn't Until Now!
The Definitive Guide to Burning Fat and Building Muscle
The Dicks and Nanton Celebrity Branding® Agency has represented over 900 experts in 23 countries around the world, and CelebrityPress™ has helped launch over 400 best-selling authors to date.
To learn more about CelebrityPress™, please visit http://www.CelebrityPressPublishing.com
About Celebrity Press™:
Celebrity Press™ is a business book publisher that publishes books from thought leaders around the world. Celebrity Press™ specializes in helping its authors grow their businesses through book publishing. Celebrity Press™ has published books alongside Brian Tracy, Dr. Ivan Misner, Ron Legrand, Mari Smith, Kelly O'Neil, Alexis Martin Neely and many of the biggest experts across diverse fields.
If you'd like to learn more about Celebrity Press™ or to see if we're a good fit for your book project, please visithttp://www.celebritypresspublishing.com/contact-us