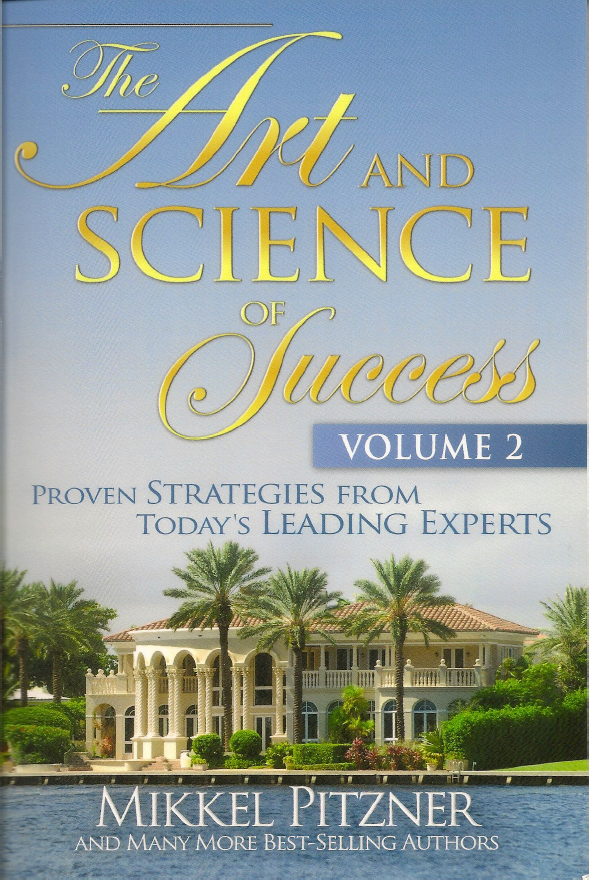 August 16th, 2011
Mikkel Pitzner, Featured As One Of Today's Leading Experts In "The Art And Science Of Success"
Dallas, Texas – Mikkel Pitzner, an expert on creating success, is a co-author for the recently-released book, The Art and Science of Success, Proven Strategies From Today's Leading Experts. The book is a collection of works from authors sharing their stories of inner resolve, proven strategies and advice on how readers can gain success in all areas of life.
The book is the second volume in the best-selling series of The Art and Science of Success®. In addition to Mikkel Pitzner, essays from Matt Morris, Johnny Wimbrey, and Marc Accetta, joins those of top professionals from around the world with accounts of triumph over adversity. "Many of them had to overcome challenges to find their own version of success, and those stories are heartening and enlightening. We are truly honored to have Mikkel Pitzner and his inspiring story as a contribution to the book," says Traci Williams, President & CEO of Success You Publishing.
"My contribution to this collaboration is titled "In Times Of Struggle, We Often Become The Most Resourceful" and it describes some of my own experiences after losing everything I owned in the financial upsets that really hit most of us in 2008 and how I made myself back onto stable grounds again in just 2.5 years or so, while ridding myself of debt burdens in excess of US$ 6.5 millions. I wanted to give some insights and hopefully inspiration to people who has been hurt financially in the crisis and who possibly still are struggling. Even when you are in a down economy there are possibilities for you and you can dig yourself out of the rut and carve some success for yourself and your family," says Mikkel Pitzner.
According to Williams, President & CEO of Success You Publishing, "If there is a single lesson in this collection, it is that understanding The Art and Science behind success can enable people to dispel fear, seize opportunity, and overcome adversity." Williams notes "Each may take a different road, but somewhere in this collection of personal triumphs is an example that will resonate with you."
The Art and Science of Success: Volume 2, is published by Success You Publishing, LLC. It is now available at Amazon.com, Barnes and Noble, Book-A-Million and through contributors.